Philip Jeremy Moyer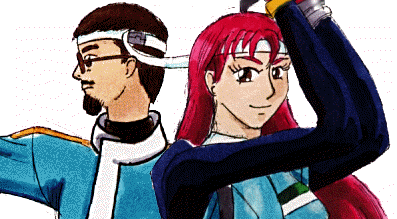 aka: Philip-M, pmoyer, SD-Phil, and
Aerianne ("hi!" ^_^)
---
Philip-M's a currently employed, former compsci major from the University Of Maryland, College Park, who's still trying to get his act together concerning the rest of his life and his job, while trying to deal with an imagination too fertile for his own good.

He's the Author of the (long-deferred) Serendipity series, and a purveyor of Serendipity, Eyrie Productions, and Amber Game Artwork.

If you want to find out how he got into this mess, click here.

If you'd like to see some links to some of Philip's favorite things, click here.

If you'd like to know more about his character/Alter-ego, Aerianne, well, you can visit her homepage at eyrie.org! ^_-
---
Anyway, enough with all this backstory. Now, onto the good stuff! :)
Serendipity

Serendipity Three: Sense Of Purpose -- ON HIATUS

My deepest apologies to those of you out there who are still waiting for Serendipity Three to come out, but due to Real Life circumstances and stresses beyond my control, my current level of inspiration for working on S3 is currently in the negative numbers. :( Rest assured, I want this out and written as much as anybody who is reading this does (if not moreso), but until my life becomes a whole lot more copacetic and my inspiration for S3 returns, it's doing a disservice to my readers to continue stringing you along with promises that it will be done "any time now". :P Ergo the above "On Hiatus" marker above. Until such time as my Mojo for Serendipity Three returns, it will stay up there. Thank you for your support, and God Bless. -- Philip J. Moyer (12/1/99)

Philip's Art Galleries

NOTICE! To make things a LOT easier on his file quota, the images presented here are actually kept on Aerianne's eyrie.org page. However, the pictures are linked from here, so you can access them in an easy-to-read format. However, if there are connectivity problems between your site and eyrie.org, there may be a loss of acessable images. Don't panic, just come back later.

By Year:
By Subject:
Other Galleries:

Coming Sometime -- links to image galleries on Aeri's eyrie.org site.

In Nomine 2070 -- "He Made The Stars, Also."

A Pseudo-Campaign and Campaign Setting for the In Nomine roleplaying game system, written by myself and other various suspicious characters.

The Art Studio

Under development -- but a bare-bones Photoshop tutorial has been recently added.
---
Postlouge:
So, here I am. I've just realized that I've spend over half my life so far involved in this ... thing, which has grown beyond my capacity to stop. Despite various and sundry setbacks and distractions, I continue to draw, color, and write into the twenty-first century...

But, you know what? I wouldn't trade it for anything. :)

Any comments, questions, queries, posings, critiques, or criticisims can be directed to pmoyer@jurai.net.

Ja Ne! ^_^
---
Philip's World / Philip Moyer / pmoyerFNORDFNORDjuraiFNORDnet