by Katsuhiro Otomo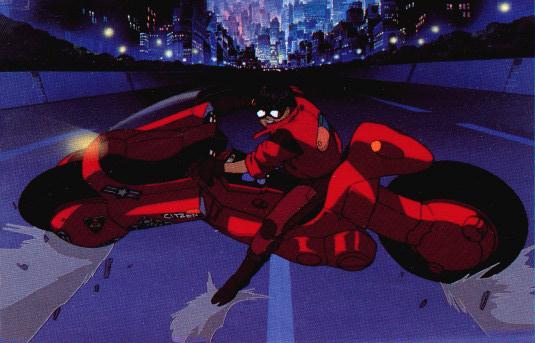 The picture above is from the anime version of AKIRA. Probably one of the coolest scenes in the movie.
This site contains information taken from the EPIC comics release of Katsuhiro Otomo's manga. Each issue/chapter of the story
has a scan of the front cover art, followed by the "What Has Gone Before" narrative, the back cover art, and the teaser paragraph.